Conference Partners
Indo-Pacific Centre for Health Security

The Indo-Pacific Centre for Health Security implements Australia's Health Security Initiative for the Indo-Pacific Region. With funding of AU$300 million over five years from 2017, the Health Security Initiative aims to inform evidence-based planning, help prevent avoidable epidemics, strengthen early detection capacity, and support rapid, effective national and international outbreak responses. It does this by accelerating research on new drugs and diagnostics, expanding partnerships at the national, regional and global level to strengthen human and animal health systems, and deepening people-to-people linkages that build national and regional health security capacity. Funding for the initiative is drawn from Australia's international development assistance program and applied to activities eligible to be classified as Official Development Assistance.
The Initiative is led by Australia's Ambassador for Regional Health Security and implemented by the Indo-Pacific Centre for Health Security. The Centre, located in the Department of Foreign Affairs and Trade, brings together expertise from relevant Australian government agencies and is advised by a distinguished Technical Reference Group.
Twitter @CentrehealthSec
---
Canada

The international community continues to face serious challenges, regionally and globally, from chemical, biological, radiological and nuclear (CBRN) weapons and related materials. To mitigate threats posed by these weapons of mass destruction (WMD), Canada's Weapons Threat Reduction Program (WTRP) was established in 2002 (initially as the Global Partnership Program) to fulfil Canada's commitments to the G7-led Global Partnership Against the Spread of Weapons and Materials of Mass Destruction. Canada's WTRP, which works with partner countries, international organizations and non-governmental organizations to implement concrete projects aimed at preventing WMD proliferation and terrorism, has to date delivered more than $1.4 billion in programming.
---
The University of Sydney

A history of thinking forward - The University of Sydney was founded in 1850 on the principle of providing people from all backgrounds with the opportunity to realise their potential to make a positive impact in the world through education.
The University's regular ranking in the top 50 universities worldwide reflects our outstanding reputation (QS World University Rankings 2019). We offer an exceptional range of disciplines – more than 400 areas of study. Our community includes more than 60,000 students, 7500 staff and 350,000 alumni in more than 170 countries.
We're a world-renowned research institution, with 100 percent of our research ranked at world standard or above by the Australian Government's Excellence in Research for Australia report.
Our research is driven by the big picture and a desire to make a positive impact. We tackle problems by looking at them from all angles, combining expertise and talents of scholars from many disciplines. We've invested heavily in interdisciplinary research, in areas including obesity, diabetes and cardiovascular disease; nanoscale science and technology; mental health and brain science; and development of a deeper understanding of Southeast Asia and China.
In creating Australia's first university, our founders recognised the power of education to change society. We hold that belief just as strongly today.
---
Johnson & Johnson

At Johnson & Johnson, we believe good health is the foundation of vibrant lives, thriving communities and forward progress. That's why for more than 130 years, we have aimed to keep people well at every age and every stage of life. Today, as the world's largest and most broadly-based health care company, we are committed to using our reach and size for good. We strive to improve access and affordability, create healthier communities, and put a healthy mind, body and environment within reach of everyone, everywhere. We are blending our heart, science and ingenuity to profoundly change the trajectory of health for humanity.
---
Platinum Partner
German Cooperation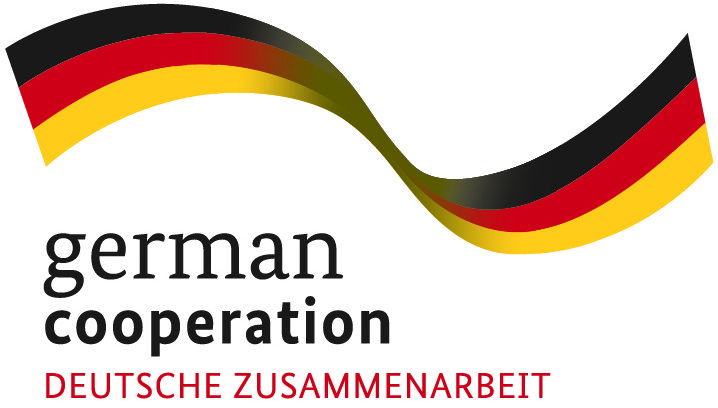 German Cooperation contributes to reducing poverty worldwide, building peace and realizing democracy, promoting equitable forms of globalization and protecting the natural environment. In seeking to fulfil these responsibilities, we are guided by the vision of the Sustainable Development Goals.
In the health sector, we pursue a human rights-based approach. Access to adequate, high quality health care for poor population groups and protection from the financial, health and social risks associated with disease are a core element of human development. Therefore, we support regional and global cooperation and work with partner countries to strengthen their health systems - to promote healthy lives and wellbeing for all.
Gold Sponsor
Seqirus
As one of the largest influenza vaccine providers in the world, Seqirus is a major contributor to the prevention of influenza globally and a transcontinental partner in pandemic preparedness. Seqirus operates state-of-the-art production facilities in the U.S., the UK and Australia, and manufactures influenza vaccines using both egg-based and cell-based technologies. To learn more visit www.seqirus.com